Woman Who Was Pregnant For 3 Years Finally Gives Birth In Ibadan (Photos)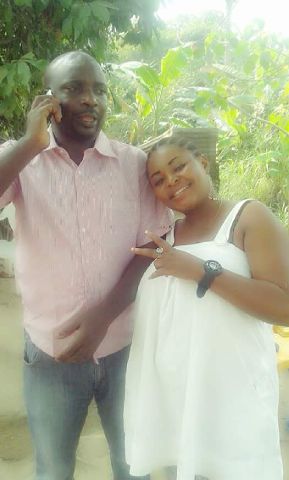 Mrs Omotayo Yemisi Akinwale who got married in November 2012 then took-in and had 2 miscarriages.
She was pregnant for the third time in August 2013, her husband later travelled to France in October 2013 since then she has been alone but at first everything seemed fine until after 9 months which extended to 1yr 4months; then her husband's family stood up against her, she went for scan & the scan didn't show baby but it showed there was something in her stomach, that was when trouble started in her husband's family.
After the scan result, her hubby stopped calling that she lied to him, people started throwing stones at her but the pastor of her church who happened to be her husband's mentor, (Pastor Temitope Ojomo & Pastor James Olusegun) stood by her & some other church member. Infact God alone is worthy, God has been faithful to her,.
The excited mum said "i know that God who didn't leave me since 2013 won't leave me now. My baby came to this world on the 19th of April. To God be the glory"